Build strength and flexibility while performing astonishing feats you never thought possible
Develop confidence while you play and challenge yourself in a safe environment
Make new friends and connect on a deeper level through trust and playfulness
What is AcroYoga?
Acroyoga is a form of partner yoga but a more advanced, deeper dimension of it. It brings in the playful, powerful and technical influences of acrobatics, so there's lots of lifting your partner, and the healing qualities of the massage. The philosophy of yoga embedded in it takes it beyond just a physical practice, it's more than that, as we know with our regular yoga practice.
It was started in 2003 in the States by Jenny Sauer-Klein and Jason Nemer, a dancer and a yogi. You can find out more about them on the Acroyoga website acroyoga.org.
Base
This is the individual who has the most points of contact with the ground. Often this person is lying on the ground with the entire back torso in full contact. This enables both the arms and legs to be "bone-stacked" for maximum stability and support of the Flyer.
Flyer
This is the individual who is elevated off the ground by the Base. The Flyer can move into a series of dynamic positions, and generally lets gravity do the work for them. A Flyer needs balance, confidence, and core strength.
Spotter
This is the individual who has an objective view of the partners, and whose entire focus is on making sure that the Flyer lands safely in case of any slips. The spotter can also make recommendations to the Base and Flyer to improve their form.
Meet your teacher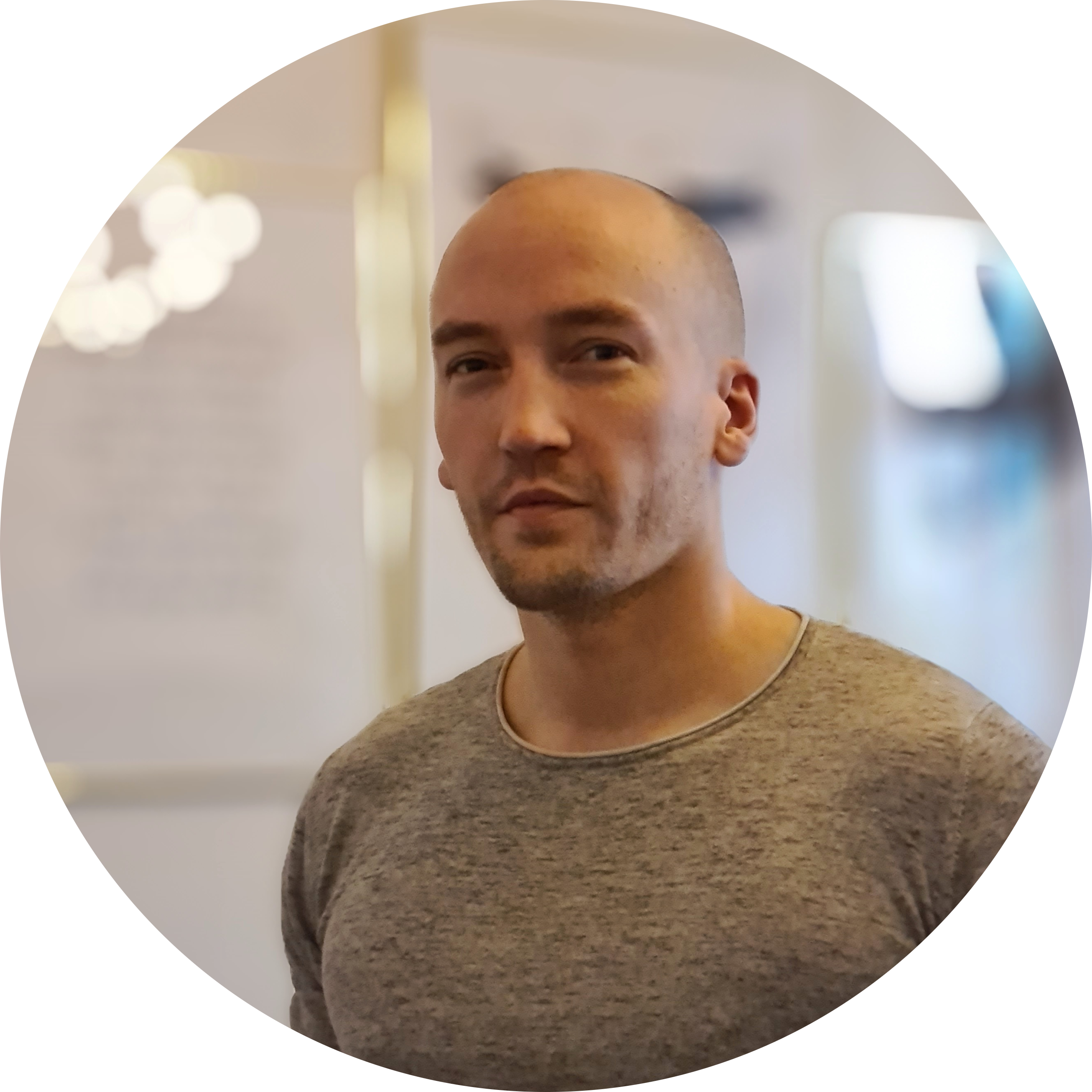 Håvard Kindem is a certified AcroYoga International teacher who fell in love with AcroYoga due to its playfulness, physical challenge, and community. Primarily focusing on the acrobatic aspect of AcroYoga, he's gone down the rabbit hole, planning to become the future Prince of Icarian. He teaches both standing and L-basing — flows and washing machines are fun, but having an inclination towards uncommon transitions, he likes to challenge his students with those. He has a keen eye for breaking down techniques and progressions, promoting rapid growth in a safe manner. While his primary role is basing, he never says no to expand his flying skills.
What we offer
Workshops
We provide workshops across the world, partnering up with local teachers. Most often, we teach poses and flows within a specific theme. Whether you're a teacher or a future student and want to invite us over to do a workshop in your area, don't be afraid to reach out.
L-basing
Pops and whips
Standing acrobatics
Therapeutic flying
AcroFit
Courses
To get started with AcroYoga or to building up to more challenging poses and transitions, we offer a courses which normally have a duration of 8 weeks. These courses are aimed at specific experience levels to ensure we can progress in a safe and sustainable manner.
AcroYoga for beginners
AcroYoga for intermediates
AcroYoga for advanced
Private classes
Want to super boost your AcroYoga practice, learn how to progress to specific poses, or give a loved one an experience to remember? We offer private classes where you'll get a personalised AcroYoga experience.